Caution
is your guarantee/Caution est votre guarantie
As all the boss, you have guaranteed to a bank amounts which impact your personnal asset
Caution is the tool in both money to make a complete inventory of your own risk.
Comme tout dirigeant, vous avez guarantie à otre bank des montants qui impactent votre patrimoine personnel.

Caution est un outil en deux monnaies pour faire un inventaire complet de votre risque.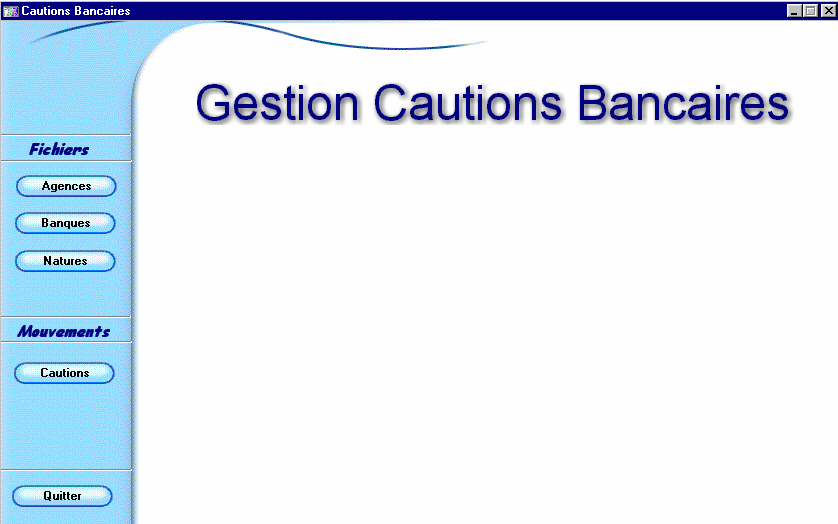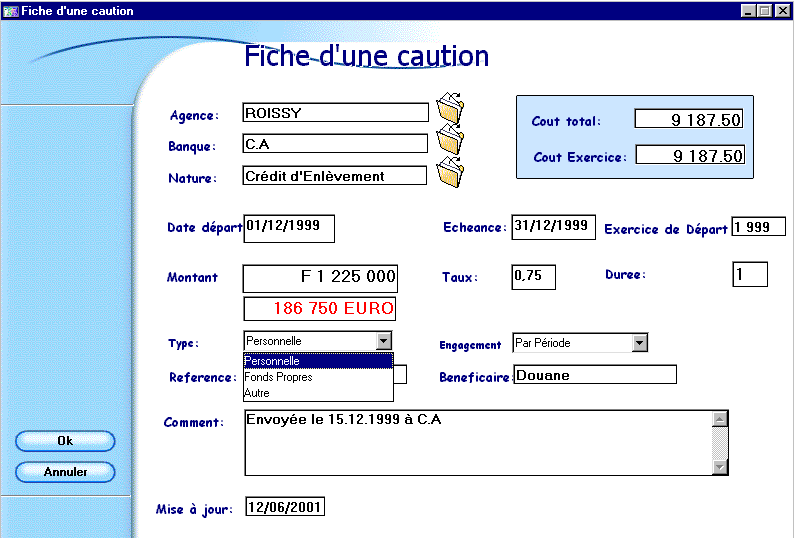 Professional for Professionnal only.

Copyright Alain Brunetti - 2000